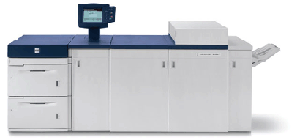 Colour Production Level Copying
In Sheffield City Centre
Giving you more reliability
Colour copying rates from just 5.6 pence per A4 copy
Colour Copying
Colour Copying Service in Sheffield City Centre
If you are looking for a colour copying service, look no further than Mensa Printers in Sheffield's City Centre.
Our aim is to help you with everything you might want in a colour copying service and with a total output capability of over 70,000 A4 sheets a day you can rely on us for help when you need it.
In addition to basic colour copying we offer binding services to help you present your colour copying in a professional way.
Unlike some of the online colour copying providers you can find us easily in our Sheffield City Centre Colour Copying Shop close to Sheffield Hallam University and Sheffield Midland Station which you are very welcome to visit: This means you can collect your colour copying and save on delivery costs.
We pride ourselves on service and are pleased to welcome many of our customers time after time whenever they have a call for our colour copying.